For All Your Atlanta City Painting Needs
REQUEST A NO OBLIGATION

FREE QUOTE
Please fill out the form below. We will only use your information to contact you about your quote.
The Expert Painters Atlanta Raves About
When you want to give your home a fresh look, you should find the best painting contractor Atlanta has to offer.
Here at Alpha Painting Inc., we take pride in providing affordable, clean, and professional painting services. We're widely referred to as ATLANTA PAINTER, which is our exclusive Atlanta City number. That said, most people remember us as the professional painters Atlanta residents trust.
Since 1985, we have been providing unparalleled interior and exterior painting services to residential, commercial, and industrial customers. You can also give us a call when you need a painter ASAP for cosmetic repairs on areas affected by flood or water damage. What's more, we have a team of qualified, dedicated, and skilled workforce with several years of experience. As a fully insured and EPA lead certified Atlanta painting company, we assure you that your project will be completed promptly and safely.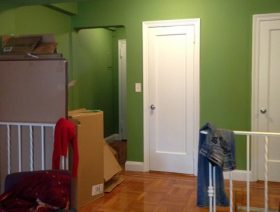 Apartment Painting
When it comes to apartment painting Atlanta residents know that Alpha Painting delivers above and beyond their expectations.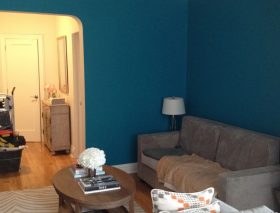 Interior Painting
Before applying paint to your walls and ceilings, we will ensure that the area is prepped and primed adequately. We only use premium quality paint products when providing interior and exterior painting services.
Spray Painting
Our team can provide both airless and HVLP spray painting services for industrial structures, retail spaces, commercial establishments, housing units, apartment blocks, and home exteriors.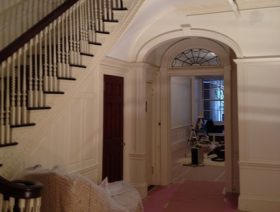 House Painting Services
Whether you need residential painting services for a single room in a house or an entire subdivision, trust that we can carry out the job to the highest standards.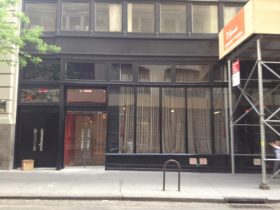 Retail Store Painting
We also specialize in providing commercial painting services for retail stores, warehouses, and other business establishments.
Exterior Painting
A fresh coat of paint can make a world of difference on the outside of a store front or a railing. Dull or rusty exteriors can be unsightly and turn visitors away. Carry the painting to the outside to make the job complete.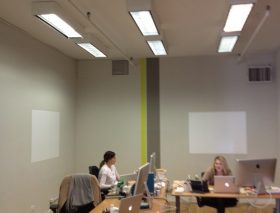 Office Painting
If necessary, we can perform our office painting services during evenings or weekends, ensuring that the disruption to your operations will be as minimal as possible.·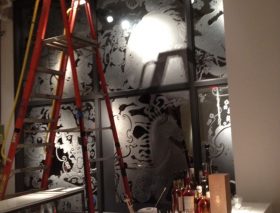 Wallpaper Removal and Installation
You can contact Alpha-Painting when you need a thorough wallpaper removal service. What's more, we have the tools and expertise necessary in providing installing wallpaper to the highest standards.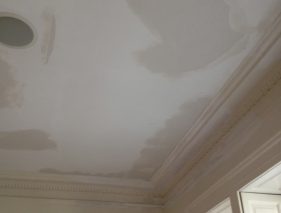 Water & Smoke Damage Repaints
Dealing with the damages caused by a flood or fire can be distressing. So, give us a call and let us put our skills and experience to work. We will do everything in our power to turn this negative experience into something positive.
Comprehensive Services from Your Trusted Atlanta City Painting Contractors
When you research online, you will find that there are plenty of painting companies Atlanta residents can choose from. However, not all of them will provide you with the well-rounded service we promise. As a leading Atlanta painting company, we always strive hard to achieve absolute customer satisfaction. So, we find ways to deliver the best value for our client's money.
We are one of the few local painters who offer a comprehensive set of services. You can hire us for all aspects of interior and exterior painting and preparation. Whether you need to paint a single residential room, multiple rooms in your home, an office space, or an entire floor, we are the Atlanta painting company you should rely on.
Moreover, no job is too big or too small for us. Even if you simply need to remove the paper from the walls of a retail store or you need to resurface the walls of a chain of stores, you can trust us to consider all jobs equally. Whenever we take on a new project, we treat it as if we are working on our own home or business space.
Why Choose the Best Painting Contractors Atlanta City Has to Offer
As we've mentioned, there are plenty of painting companies Atlanta customers can choose from. So, what sets us apart from the competition? Well, we can confidently say that our unparalleled service never fails to satisfy our clients. Here are some of the reasons why you should hire the local painters from our team:
Your New Paint Job is Just a Call Away
Call Alpha-Painting for a free quote
Trusted Atlanta Painting Services
You can rest easy knowing that the project will be completed on time. What's more, we will ensure that we finish the job within the set budget limits. At Alpha-Painting, we take pride in our work and the results are always evident. The numerous positive reviews from our customers are a testament to the quality of service we provide.
Thorough Communication and Strong Client Relationship
At Alpha Painting, we know that every client and every project is unique. As such, we offer tailored solutions that are beneficial for both parties. We always ensure that communication will be simple and streamlined. We do not like jumping through hoops and engaging in repetitive conversations. So, you can expect us to make the discussions as easy as possible.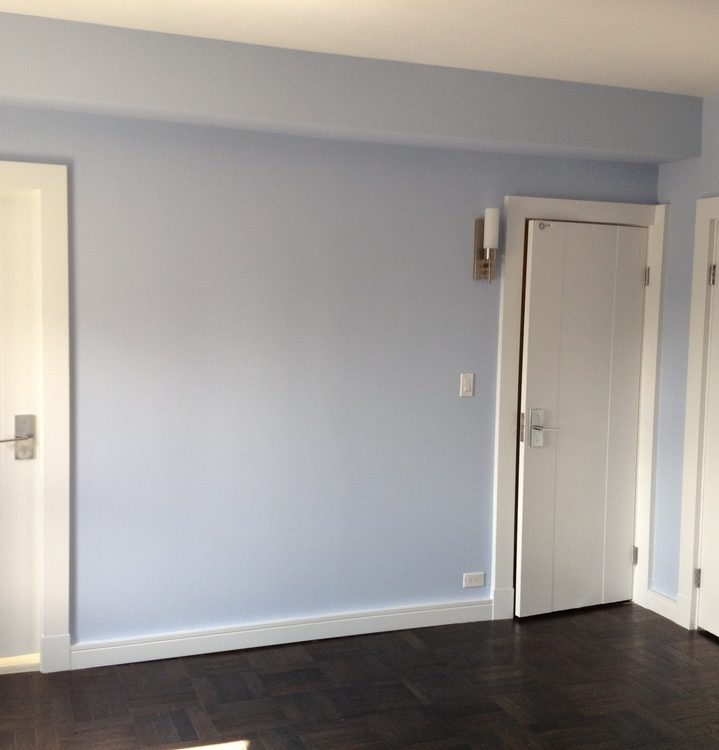 Damian was amazing! He was professional from start to finish. Very responsible via phone and email before the job. He came on time and did a wonderful job. Painting was very precise when measuring a small square of a wall to paint.
Damian and his crew had to repair and paint a 20 ft. ceiling with leak damage that caused significant cracks and damage over 300 Sq. ft. of ceiling area. They came on time (necessary as I wanted this done same day). They worked very hard and went the extra mile to perfect in job. Amazing work. They also cleaned everything as they took pictures to ensure they had everything back in place.
Definite 5 stars – called Friday night and my apartment (including passing a very strict management company – and all the paperwork required – to get in to the building) was plastered/painted by the following Wed! Did a fantastic job and communicated clearly all/any issues I had (I had several bad "cracks" on my walls etc.) – sorry I didn't do this years ago! Would definitely recommend.

Location
1346 Westmont Rd SW,
Atlanta, GA 30311

Working Hours
07:00 AM - 10:00 PM
Monday - Sunday