For All Your Atlanta City Flood Damage Repair Needs
REQUEST A NO OBLIGATION

FREE QUOTE
Please fill out the form below. We will only use your information to contact you about your quote.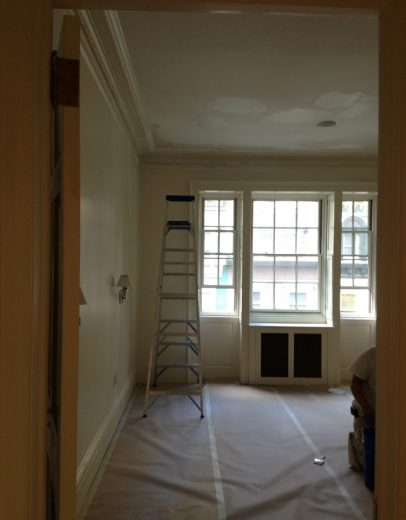 Flood Damage Professionals
Looking for an Expert to Repair Your Water Damaged Drywall in Atlanta?
When you're searching for the best flood damage repair Atlanta has to offer, look no further than Alpha Painting. It is distressing enough to deal with the aftermath of a flood in your home. So, why would you let dodgy a flood damage repair company deal with the repairs? Well, when it comes to unfortunate incidents like this, you should only place your trust in the skilled and experienced team from Alpha Painting. With all the knowledge and tools we have, we will do everything in our power to turn this negative experience into something positive. Our efficient, swift, and professional painting services will get your premises looking as good as new in no time.
The Flood Damage Repair Company Atlanta Residents Trust
When you want to get the best value for your money, naturally, you will ask, "Is there a reliable water damage drywall repair near me?" Worry no more because Alpha Painting has your flood-related issues covered. Over the years, we have established a solid reputation as the flood damage repair contractors Atlanta residents prefer. Our team has the experience, equipment, and skills necessary to fix your water damaged drywall in your residential or commercial property. Trust that in no time, we can give your premises a fresh look, causing the as minimal disruption as possible.
Why You Should Repair Water Damaged Drywall Promptly?
Many property owners are worried about the initial flood damage repair cost. However, you must know that this problem can grow worse over time if neglected. Aside from affecting the structural integrity of your home or business establishment, water damage can also lower your property's value. So, if you've been a victim of a burst pipe of a malfunctioning appliance, or flooding due to natural disasters, call Alpha Painting right away.
We will dispatch our team at your preferred schedule, remove any standing water, then dry the air. Our team will ensure that there are no lingering unpleasant odors or molds in the area. Trust that we'll use the latest techniques and equipment in refurbishing your flood-damaged walls.
Why Choose ALPHA-PAINTING?
If you need Atlanta water damage repairs, fill out the form now! Submit your project specifications and expect us to respond with a FREE ESTIMATE!
Location
1346 Westmont Rd SW,
Atlanta, GA 30311
Working Hours
07:00 AM - 10:00 PM
Monday - Sunday